At Pets2Fly we love pets. We are a pet relocation company based in Maccabim, Israel. We offer international pet travel services for over 200 countries worldwide. We have contacts all across the globe that can assist with moving your pets. Our entire team is dedicated to taking care of your beloved pets. With us, your pets' travel will be safe and secure.
Through our hard work over the years we have established a well-known name both internationally and in Israel. Over the years our team has gained the vast knowledge of the various laws and regulations of different countries and airlines. We provide the most comprehensive pet travel service in the entire industry. With Pets2Fly you will find every service or aid you will need to travel with your pet to or from Israel.
Whether you are relocating or just planning a vacation, let us help you take the stress out of taking your pets. Our single goal is to make sure that your pets reach their destination safely and carefully without any incidents! We will make sure that your trip goes without any setbacks. From the moment you contact us, you will talk to a professional that has years of experience in providing consultations and travel assistance.
Opening hours
We are available 24/7.
Below are our official office hours:
Founder & CEO
My name is Mattan Gal and I'm the founder and CEO of Pets2Fly. You are probably asking how it all started or why I decided to open a pet shipping company. Well, I'm a son of a diplomat and therefore, I traveled the world and lived in many places.
A long time ago my parents decided to bring a dog to our family, a border collie named Lassie. This happened when we were living in Uzbekistan. When we decided to return to Israel we had to figure out what to do with Lassie. She was part of our family and leaving her behind was not an option.
Right then, I decided to research how to import a dog to Israel. It took me a while to get everything in order and even then I wasn't sure everything was perfect.
Back then, pet shipping companies were not popular around the world. Pet owners had to arrange everything by themselves. I knew back then that this is something that I will do in the future.
After finishing high school, I served 3 years in the army. My role was recruiting military reserve personnel. After the army, I began studying Law. I finished my studies as Bachelor of Law (LL.B) in Haifa. This has assisted me a lot in understanding worldwide regulations and documentations, how to approach a problem and finding a solution, etc.
I'm proud to say that I have assisted thousands of pet owners over the years. Some were not easy to assist due to time limits and missing documents while others were simple and casual.
Pets2Fly was founded to provide solutions to pet owners that want to leave or enter Israel. Our prices are competitive and our services are of the highest quality. If we can't offer you the best then we will probably not take you as our client.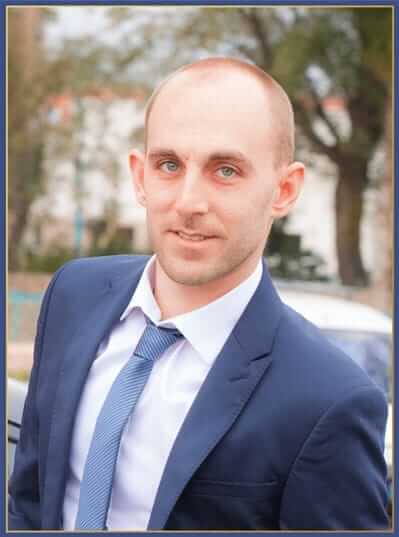 Contact Us
We would love to hear from you!